5 essential automated scenarios for Christmas!
Reading time approx. 6 min
In addition to adapting your e-commerce site, and a set of marketing actions designed to boost your traffic and customer conversion, you can also make use of automation to help you shine during this crucial period.
Saving time, reducing errors / omissions, low cost, marketing automation has many undeniable advantages and many campaigns can be achieved using this functionality.
We have provided you with a list of 5 ideas for automated scenarios that are essential for significantly increasing your turnover and weighing down that heavy-laden Santa even more 😉
What is automation?
Automation, also known as marketing automation, is "a set of techniques whose purpose is to trigger and implement campaigns without the need for human intervention".
Marketing automation is used to deploy repetitive tasks using pre-planned strategies.
How do I set up automated marketing scenarios for my shop?
CMS like  Magento or Prestashop do not offer much in way of functionalities for marketing automation.
The best is to use a third party solution, specializing in this field…like ShopiMind for example🙂!
5 automated scenarios to be deployed for Christmas (and not just Christmas)
Here are 5 ideas for scenarios that you can deploy / optimize for Christmas.
This article gives you a sample of scenarios that work very well with our clients, of course it is possible to design many more scenarios tailored to your own marketing objectives.
"Recovery of abandoned basket" scenario
A pet peeve of e-merchants, abandoned baskets represent 75% of the total baskets compiled (source: co-marketing-news.com).
This figure explodes during the festive season to reach up to 82% of the total number of baskets compiled, yes, that's a lot of abandoned baskets to recover!
Essential throughout the year, an automated "Abandoned Basket" scenario is even more crucial during the festive season.
Faced with the constant threat of direct and indirect competition, particularly at the end of this year, be more aggressive in your recovery policy and don't hesitate to send your communications via multiple contact channels: : email, facebook messenger, push notification, display.
"Increase average basket size" scenario
Generally speaking, the festive season is a period that already allows you to increase your average basket size with a larger budget for Christmas gifts.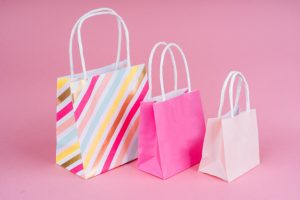 You can therefore take advantage of this festive frenzy to further increase your average basket size with the creation of a dedicated automated scenario.
Focus in particular on inserting personalized recommendations tailored to the purchasing and browsing profile of your prospects & customers.
This cross-selling strategy can be present in both your newsletters and also directly on your merchant site using Smart Content on site.
"Relaunch following product interest" scenario

In general, many of your products and/or services are attracting interest (thank goodness!) but you're probably wondering how you can increase your conversion rate and end up with more orders.
There are many solutions for this, and automation is one of them.
You can design an automated scenario with the goal of reminding your customers & prospects about the products they looked at recently.
For maximum efficiency, be sure to include personalized recommendations and use multiple mailing channels.
"Acquisition of new shop registrants" scenario
The Christmas gift race is a mission undertaken every year by 85% of the French population (source : ecommercemag.fr) in search of the most attractive offers and the latest novelties.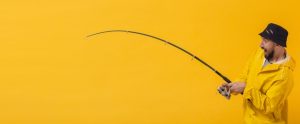 During this festive period, e-commerce records an average increase in traffic of 10 to 37% depending on the acquisition marketing actions implemented.
This is therefore the ideal time to increase your number of registered shoppers by deploying an acquisition campaign using an automated and targeted pop-up.
You can also reach shop subscribers who are not subscribed to your newsletter, and this action will help you to build up their loyalty over the long term.
"Rebooting inactive customers" scenario
Re-activating inactive customers is an interesting strategy as it is relatively inexpensive (compared to an acquisition strategy) and yet effective.
Make sure to approach your inactive customers who have not ordered for 6 months up to a maximum of 1 year.
To increase your chances of success, devote targeted and tailored communications to them.
There is no doubt that this scenario will enable you to win back former customers and increase your turnover.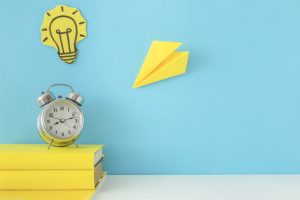 Depending on the results obtained, keep this scenario active throughout the year to remain in an ongoing permanent customer retention strategy.
Conclusion
So we have just seen 5 ideas for automated scenarios that you can deploy to increase your performance and therefore your turnover.
Of course, the ideal is to keep these scenarios active throughout the year and to be constantly optimizing them, especially in the run-up to the year's key commercial events such as Black Friday, Sales, Mother's Day or French Days.
To find out more about ShopiMind Marketing Automation, contact us!
It's up to you!
Subscribe to the Shopimind newsletter
Yes, I would like to receive this newsletter! I understand that I can easily unsubscribe at any time.
5 april 2021 Marion Drapala
Reading time approx. 9 min
5 april 2021 Marion Drapala
Reading time approx. 7 min
5 april 2021 Marion Drapala
Reading time approx. 7 min