Optimize your performance with advanced segmentation
Reading time approx. 9 min
Sometimes considered too difficult to set up, advanced segmentation is however an essential feature when creating your e-commerce campaigns.
It allows you to specifically target all the profiles in your database by adapting your communications to increase your performance.
But which types of campaigns should segmentation be used for? Are there key segments to target? And what are the parameters to be used for full functionality?
What is segmentation?
According to emarketing.fr, customer segmentation is the "division of all consumers into distinct groups according to age criteria, geographical location, etc.
It has been refined to a much greater degree using web analytics techniques and is now based on behavioral data (purchase volume, frequency of purchases, channels used)".
There are three main types of variable criteria for segmenting your prospects and customers:
Demographic criteria: age, gender, geographical location, etc.
Purchasing criteria: buying habits, purchasing channels (computer, mobile, tablet), average amount spent, etc.
Navigation criteria: types of products or categories searched for, time spent on the site, etc.
In marketing, many other criteria can also be taken into account to refine your customer knowledge: economic (income), social (level of education, number of children, family situation, etc.) or psychological (interests, passions, personality, etc.).
This data can be collected by satisfaction questionnaires.
Why segment?
To get to know your customers better & target them better
Segmentation allows you to clearly identify all the profiles in your database.
Other tools allow you to identify your target (satisfaction survey, Google / social network advertising, etc.) but only segmentation helps you to obtain an ultra-precise mapping of your prospects & customers.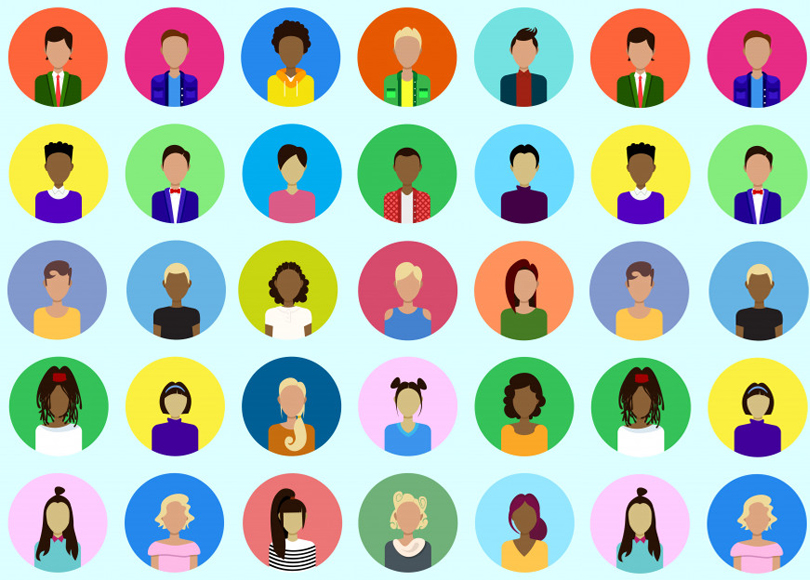 Used correctly, segmentation will also help you to better target your communication by customizing your messages according to the target audience.
And even if your activity only targets women (for example), segmentation will help you to target all the profiles of women in your database.
Using advanced segmentation, you will have a better knowledge of your customers and hence more chances to increase your sales and therefore your turnover.
For a more consistent product and/or service offering
Advanced segmentation will also allow you to know precisely which products or services are popular with which part of your audience.
It will therefore help you to identify the trends in the sector and adapt your offer accordingly to be completely in tune not only with the needs of your customers & prospects but also of the market in general.
When and how to use segmentation?
Which channels is segmentation relevant for?
Widely used in marketing, segmentation can be used across a number of tools.
In the specific context of e-commerce campaigns, segmentation is mainly used for the following functionalities and channels:
Newsletter
Automation (email, pop-up, display of smart content on site, etc.)
SMS
When should you use segmentation?
Segmentation can be useful all year round and for recurring commercial events such as Black Friday, Christmas, Sales or Mother's Day.
In the case of recurring commercial events, you can, for example, offer more expensive products to your best customers or offer pre-sales only to your premium customers who are registered with your loyalty program.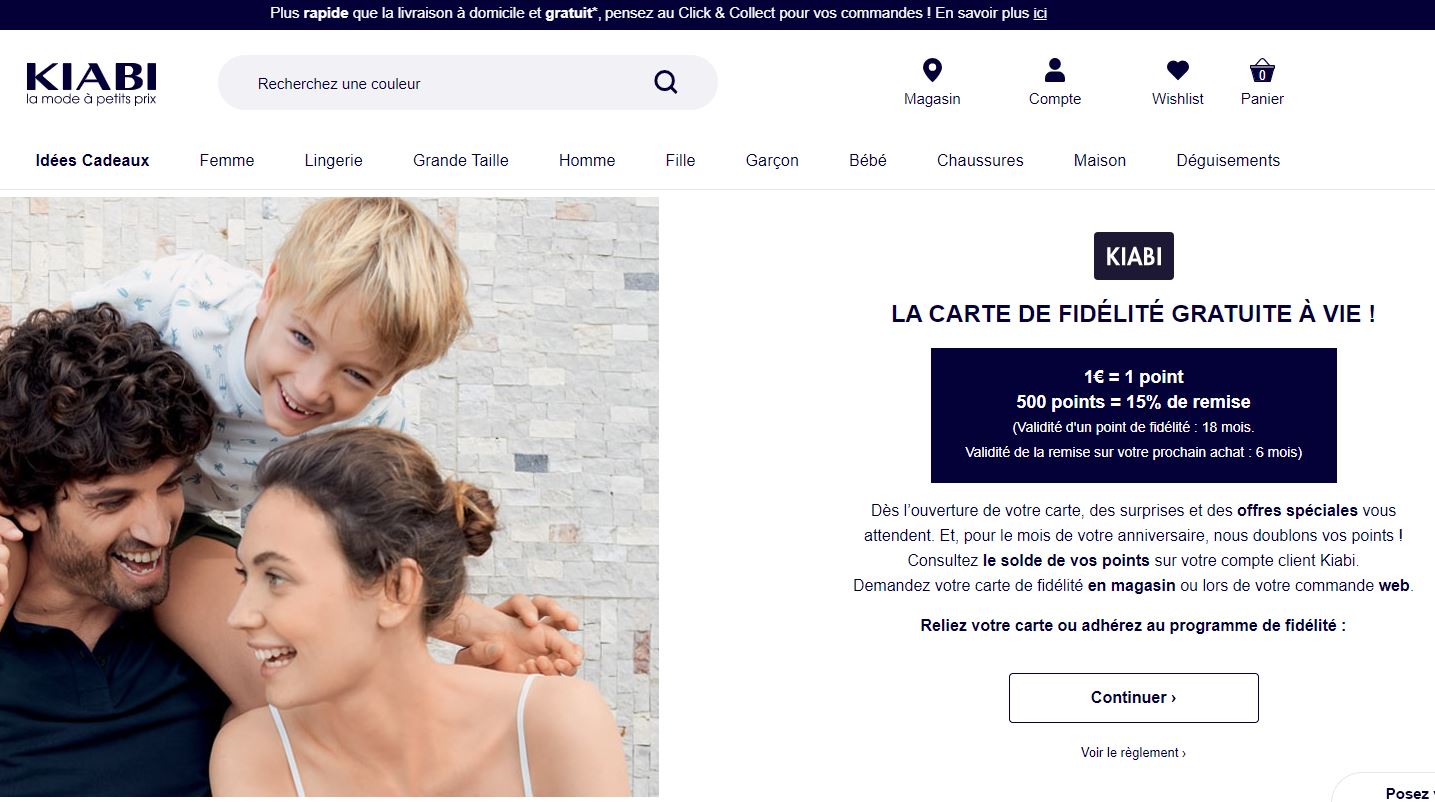 Fidelity program – Kiabi
Clearly, segmentation is the key feature of your e-marketing strategy!
The essential segments you need to identify… and target
As we've just seen, you can use segmentation in all your e-marketing campaigns. And it's especially smart to include it in your automated scenarios and newsletters.
Here are some examples of segments you can target in priority:
Customers who have abandoned a cart
And yes, this is a scenario that comes up a lot and for good reason, abandoned carts represent a big loss of revenue for your store.
Inactive customers
Example: those who have not ordered for 6 or 12 months.
Prospects or customers located in a specific geographical area
This can be interesting if you have a physical store and you want to communicate specifically on this point of sale and get your prospects and customers to go there.
The best customers
In order to offer them more expensive products than those they usually buy (up-selling)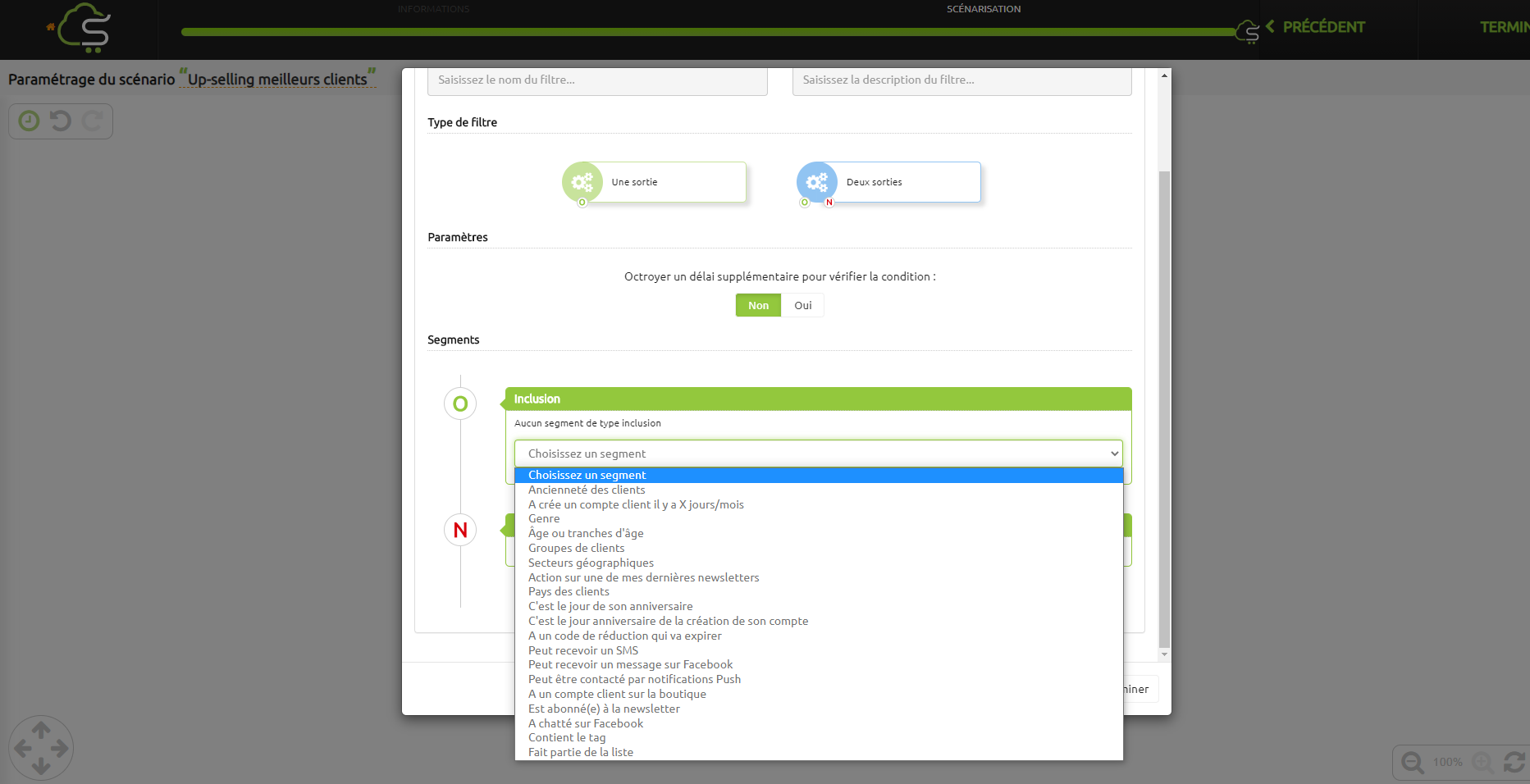 The subscribers to your loyalty program
Here, the challenge will be to keep these customers loyal by pampering them with exclusive marketing operations: special promotions, gifts, etc.
New subscribers who have never placed an order
To convince them to place an order, you can choose to offer them a discount coupon.
If your sector lends itself to it:
Men or women
If you offer products or services dedicated to men and women, you can try to reach only a part of this target and offer them adapted products.
It is also best to target by age group unless you have a core target with an already defined age group.
Targeting by sector of activity (BtoB)
This segmentation is particularly welcome if you have customers with a wide variety of sectors of activity.
The BtoB target is not easy to convert, maximize your chances of success by proposing messages that are specially dedicated to them.
Our tips for successful segmented campaigns
Define clear objectives
For the types of customers you want to target, define clear objectives to reach so you can evaluate your results more easily.
This will also help you determine if you want to keep the segments you were planning to reach.
Design unique messages for each of your segments
As you know, the key to a successful message is based on personalization.
This personalization involves using a wide range of elements: variables, products adapted to your target (cross-selling), visuals or even specific terms and expressions.
You can also choose to change the layout of the elements of your message.
For the same campaign, design different messages to increase your chances of conversion.
Test your messages & e-commerce campaigns
As with your entire marketing strategy, test the messages you send / display to each of your segments via A/B testing.
These tests will allow you to determine the most effective messages but also the most responsive segments of your database.
In order to evaluate the different tests set up, consult your statistics and optimize your campaigns according to the results obtained.
Conclusion
ou have understood that an unlimited number of segments exist.
As the saying goes "all tastes are in nature", this also and especially concerns your customers and prospects 🙂
Rely on a segmented marketing strategy to reach your different target audiences with personalized messages and thus increase your sales and your turnover.
It's up to you!
Subscribe to the Shopimind newsletter
Yes, I would like to receive this newsletter! I understand that I can easily unsubscribe at any time.
5 april 2021 Marion Drapala
Reading time approx. 9 min
5 april 2021 Marion Drapala
Reading time approx. 7 min
5 april 2021 Marion Drapala
Reading time approx. 7 min